Eliminate the need for highly specialized IT staff to manage your business PBX system. GTI 's intuitive, customization and easy-to-use web-based features mean you can manage the entire system with just a few clicks of your mouse. As your company grows, you'll be able to add, remove, and change user information in real-time, enabling your entire team to immediately take advantage of all the productivity-enhancing features GTI  has to offer.
Business-class SIP trunking allows you to save money on all your business communications, increase your return on investment and benefit from unlimited local and long distance calling – all without the cost of switching your existing PBX equipment.
What Does SIP Trunking Accomplish?
SIP Trunking works in conjunction with your PBX to make for an affordable calling solution.
Some companies aren't comfortable letting go of their current phone system, even though they still want to reap the benefits of Internet telephony. If you're one of these companies, a SIP Trunking solution can let you have both.
SIP is short for "Session Initiation Protocol", and it allows you to pack all data and voice connections into one, single line. Unfortunately, a SIP cannot function by itself. You still need an IP PBX to enjoy the features and functions of VoIP. With SIP Trunking, you can get VoIP connectivity without having to lose those customers who still want to talk via landline.
Technically speaking, SIP refers to a blending of data and voice connections into a single line. Instead of using both a phone network and a data network, you can use the Internet to transfer your voice and your data. SIP trunking uses your on-site PBX (the telephone switching system that you already have) to route the calls. But the difference in price comes from the consolidation of your connections and the increased efficiency that it brings.
In a nutshell, SIP Trunking gives you a kind-of universal phone line. It allows you to communicate with all the conveniences of modern VoIP technology. But at the same time, SIP Trunking also lets you stay in touch with anyone else who would still rather communicate over traditional phone networks.
Why Does SIP Trunking Cost Less?
SIP Trunking costs less because you do not need additional hardware and only pay on a per seat or per minute basis.
There are a lot of technical references that explains why SIP Trunking can cost less than the trunks and circuits employed in PSTN (also called PRI Trunking). Below is a quick summary of what SIP can do for your business:
The cost of extensions: Increasing extensions for PRI Trunking can require the purchase of actual wiring, additional copper cables depending how many extensions you already have, and the usual labor costs for installation. In contrast, SIP Trunking can be set up mostly through software.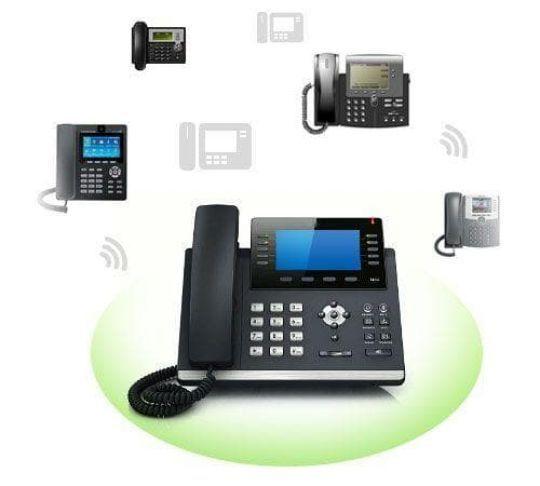 Backups are cheaper, too: When traditional phone lines go down, backing up for it still requires more manual installation. That means more fees, more equipment, and more headaches. That's a lot of trouble when you can just re-route any call over the Internet courtesy of SIP Trunking.
Increasing capacity: Given the cost of just one extension, you can already imagine how much more it would cost you to expand the capacities of your communications. At this point, it's very clear that SIP Trunking is the only way small business owners can have scalability without bankrupting themselves.
Upkeep and maintenance costs: While an on-site IP PBX requires its own maintenance, can you really compare that to the kind heavy equipment that was used by older, more traditional PBX models? The latter would charge you as much as $20 on just one copper cable, and it's likely you'll need at least 4-6 of these for a small business. Doing that math isn't complicated. It's definitely more expensive to grow with an older PBX model.